From PH in Fort Worth:


When I got back from my trip, I made good (so far, anyway) on commuting more often. I also got another look at that Raleigh. It had two flat tires, rusty chrome everywhere, an old, cracked, leather seat (oh... um... on bicycles I understand they are referred to as saddles by those who are knowledgeable about such things), some wires hanging limply that went from a generator to a headlight, a 3-speed hub and some weird looking, funky brakes.
I decided to buy The Old Gentleman, as I've begun to call him, and took him home. I took some pictures that first night. Not much to look at- an old, worn-out saddle, a saddle bag with broken straps, the wires hanging around...
The final result: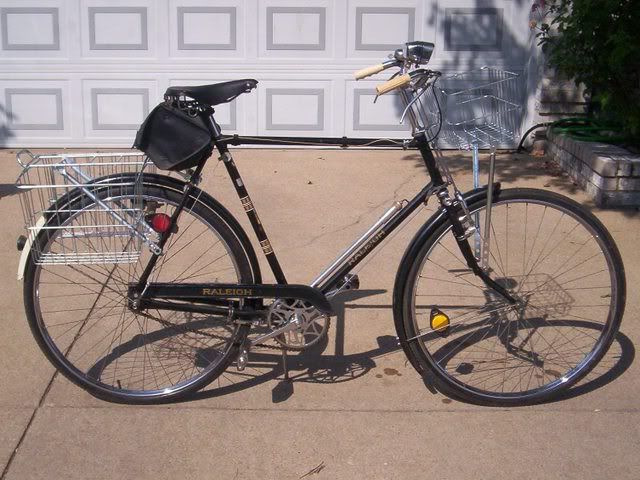 Lots more background and pictures
here
.